Collect.
Organize.
Track.
Work with Contractors that have the right skills and access to the right communication tools for your business.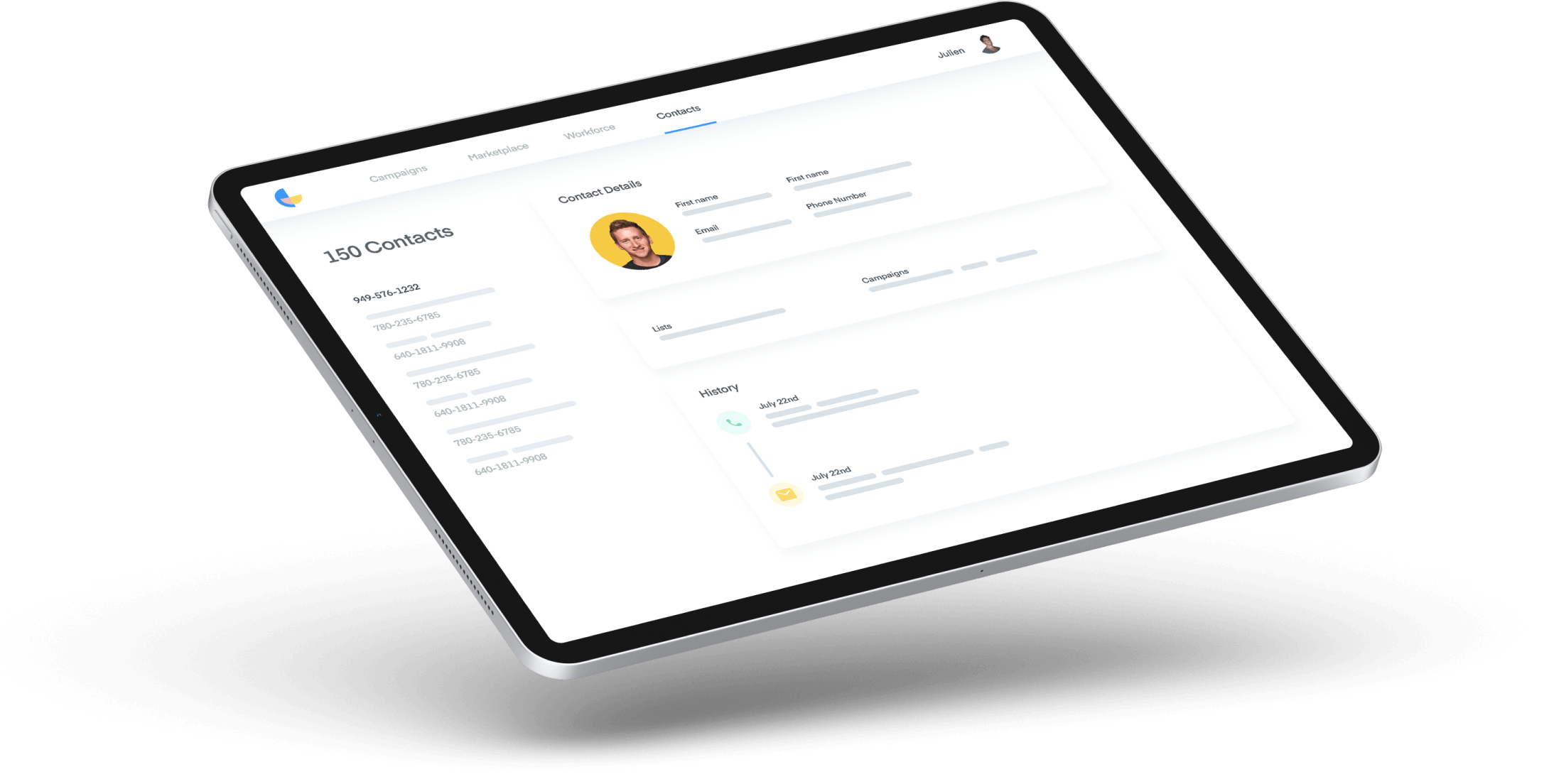 Loved by innovators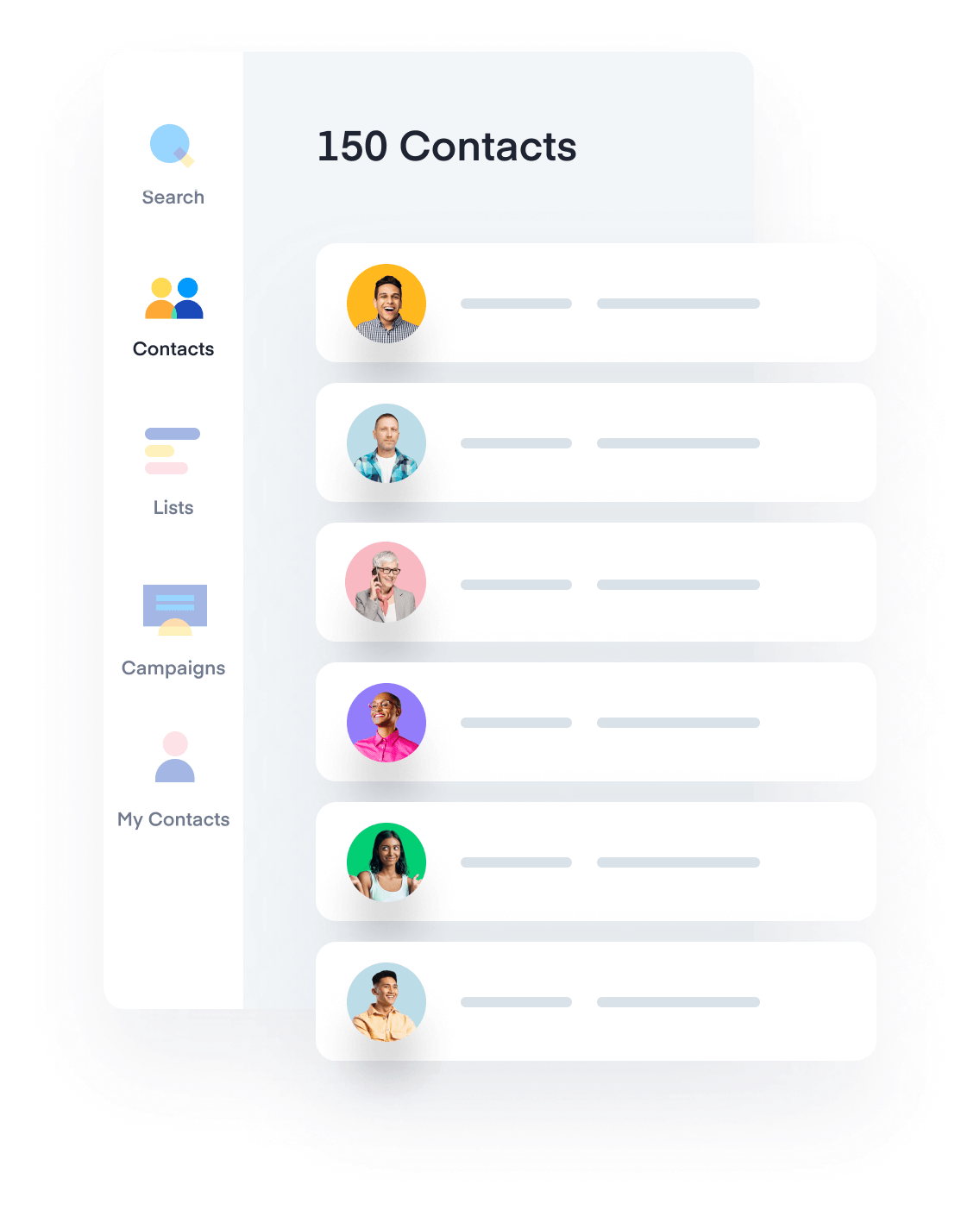 1. Collect
Gather your
contacts in
one spot.
Upload contacts lists or let us automatically sync incoming leads using out-of-the-box integrations.
Import made easy
Upload contact lists with just a click of the mouse.
Integrate Seamlessly
Integrate Seamlessly: Pull in leads from your existing lead sources such as Facebook, Instapage, Unbounce, and more.
Export
Quickly access and download your customer interactions and data.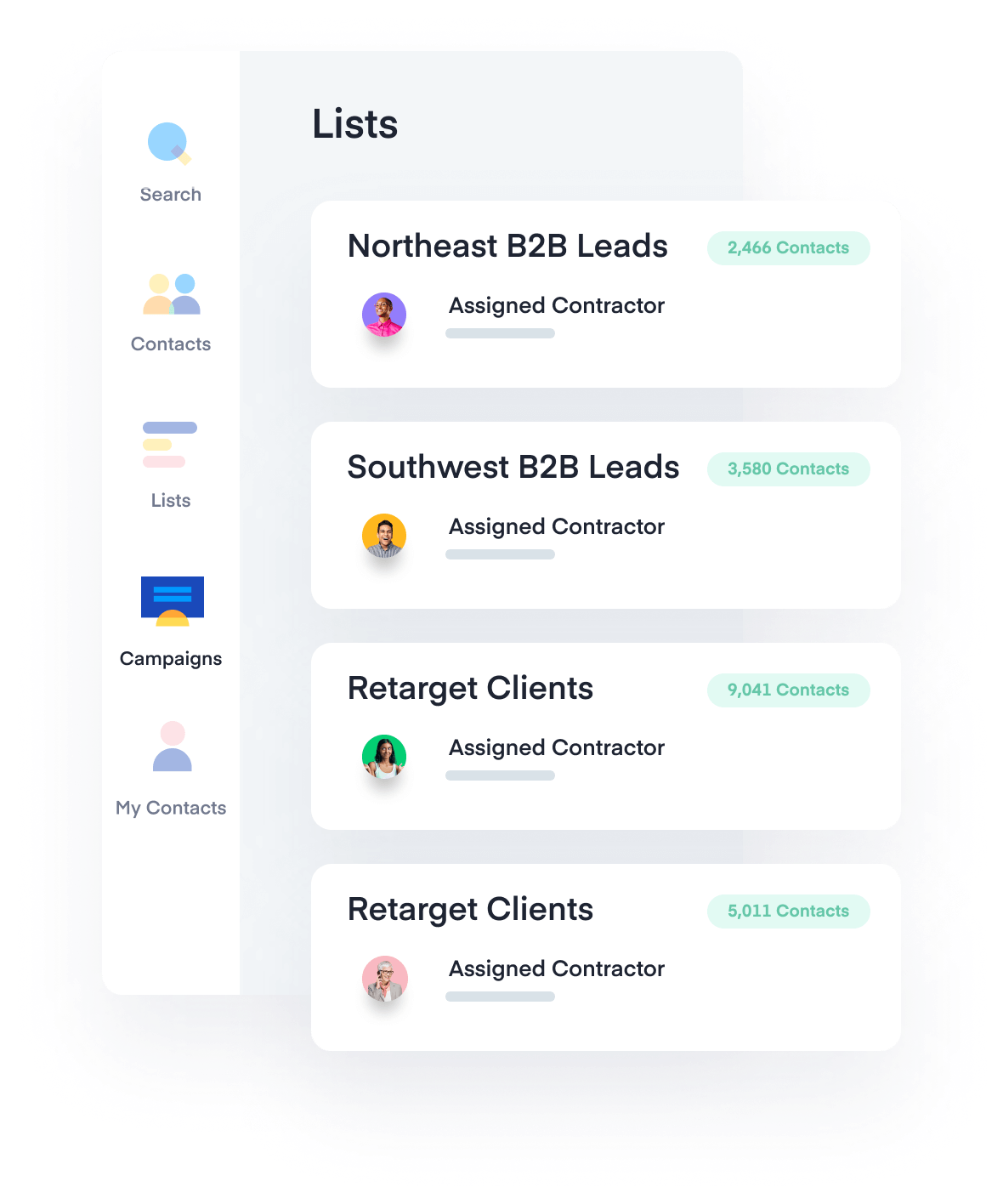 2. Organize
Group contacts
for targeted
campaigns
Organize contacts by lists for easy, focused outbound campaigns.
Contact Lists
Group contacts by location, industry, or other data points.
Custom Fields
Custom Fields: Keep track of the information that's important to you with easy-to-update custom contact fields.
Bulk Actions
Quickly edit lists, tags, or assign groups of leads to agents.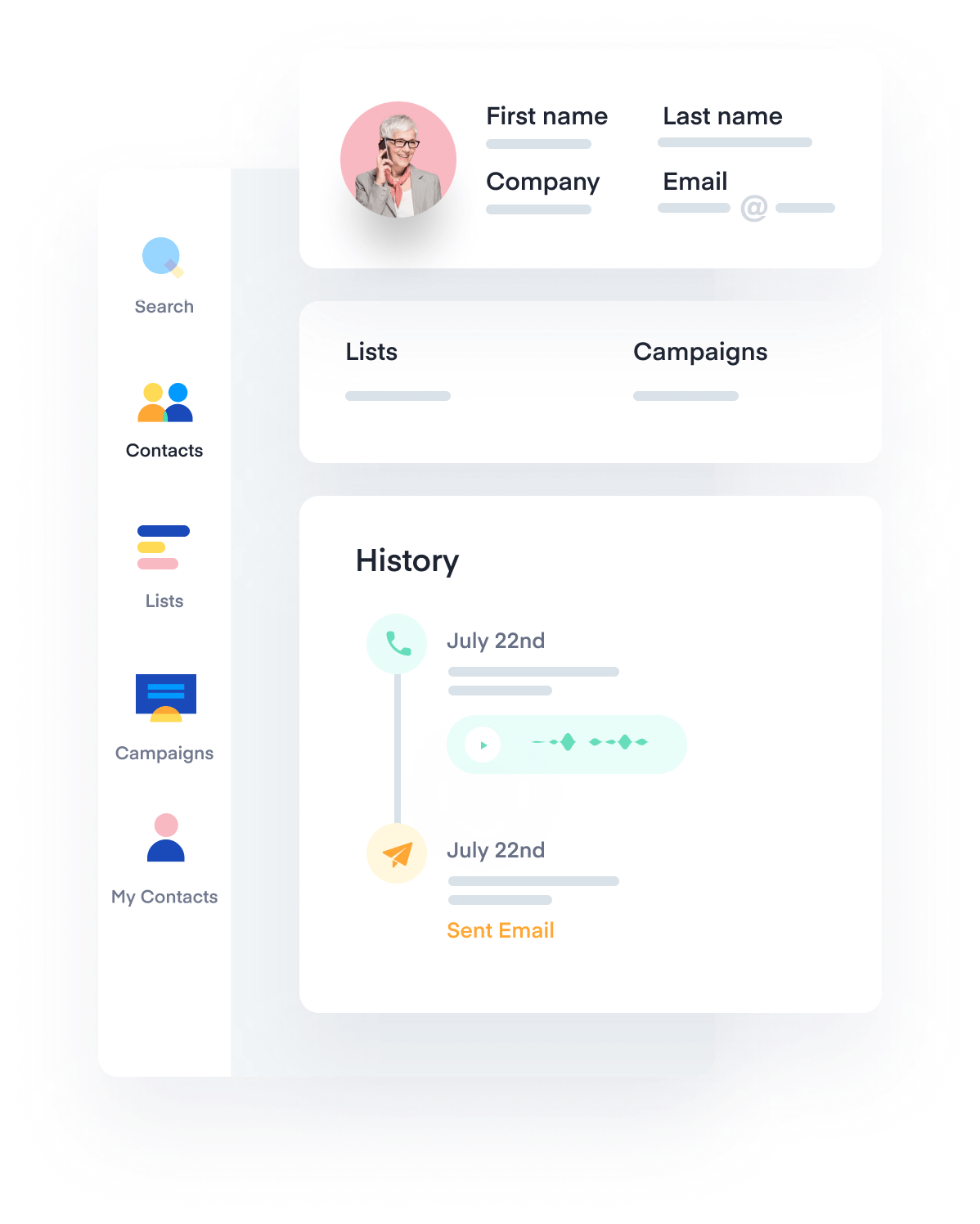 3. Track
Monitor
Your
Leads
Track key performance indicators for easy campaign optimization.
Interaction History
View a catalog of call outcomes and contact notes so you never miss a key detail.
Call Outcomes
Monitor campaign success and group leads by their call outcomes.
Call Recordings
Record inbound and outbound calls for easy reference, troubleshooting and QA.