Manage
Remote Reps
Brilliantly
Everything you need to run your next calling campaign, neatly packed into one convenient browser-based platform.
1. Agent Performance
See More.
Way More.
View key performance metrics on your remote sales experts and gain eye-opening insights.
Contact Completion
At-a-glance views of your contractor's work log so you know if and when your contract has been fulfilled.
Utilization
Easily evaluate your agents' time usage with important metrics for the number of calls, on-call percentage, time in-review and time in wrap up.
Outcome Breakdown
Never waste a lead. See outcomes for all calls sorted by busy line, appointment set, or callback scheduled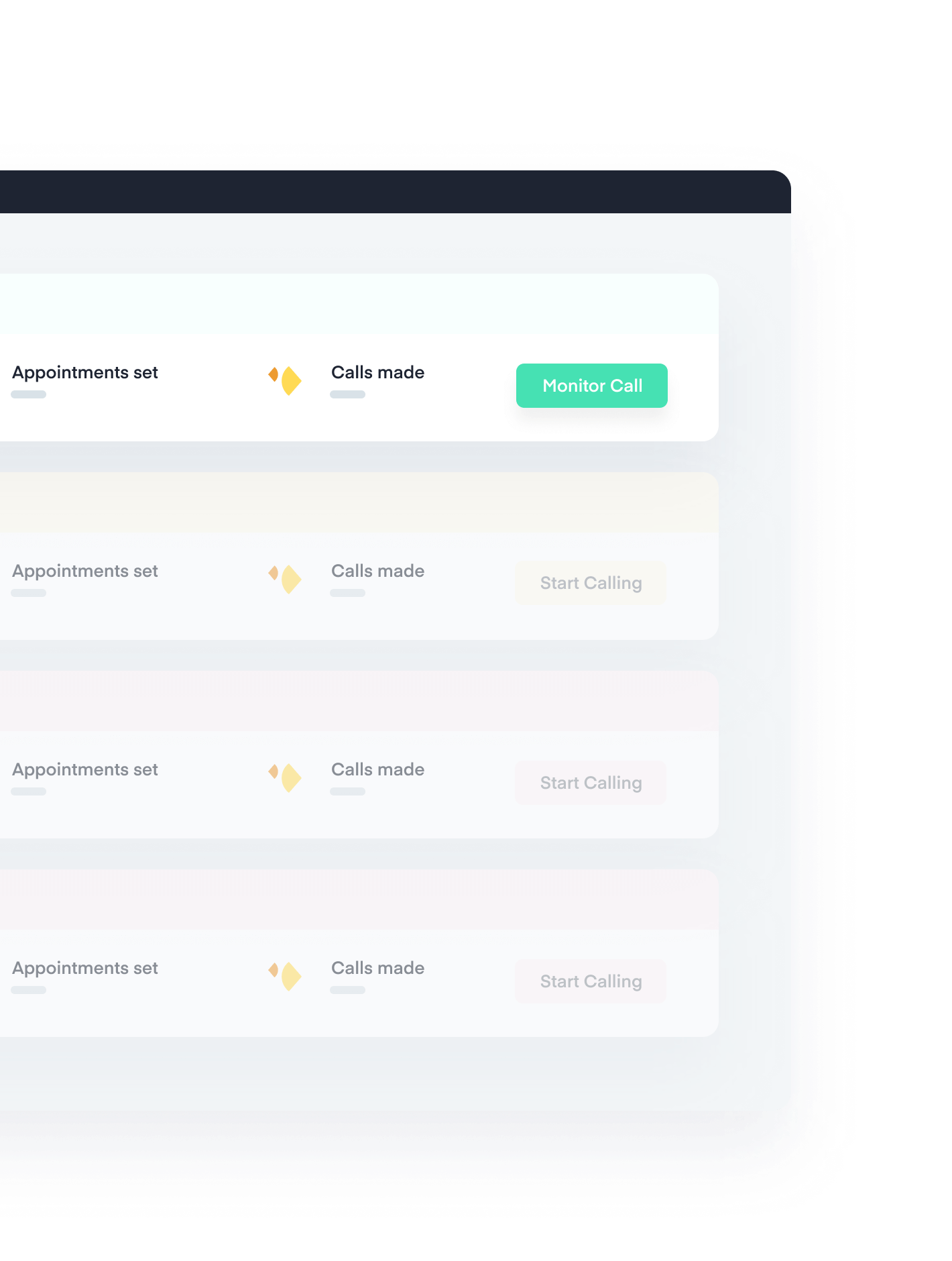 2. Admin 'Total Control'
Take the
Reins
Customizable features let you control contracts and permissions while improving management of reps, regardless of where they're located.
Contract Control
No long-term contracts let you update terms or stop work at any time.
Set Permissions
Control who sees and does what on your remote team by setting permissions for contacts, campaigns, and data.
Daily Reports
Stay up to date with key metrics at your fingertips such as how contractors spend their time and how many calls they made.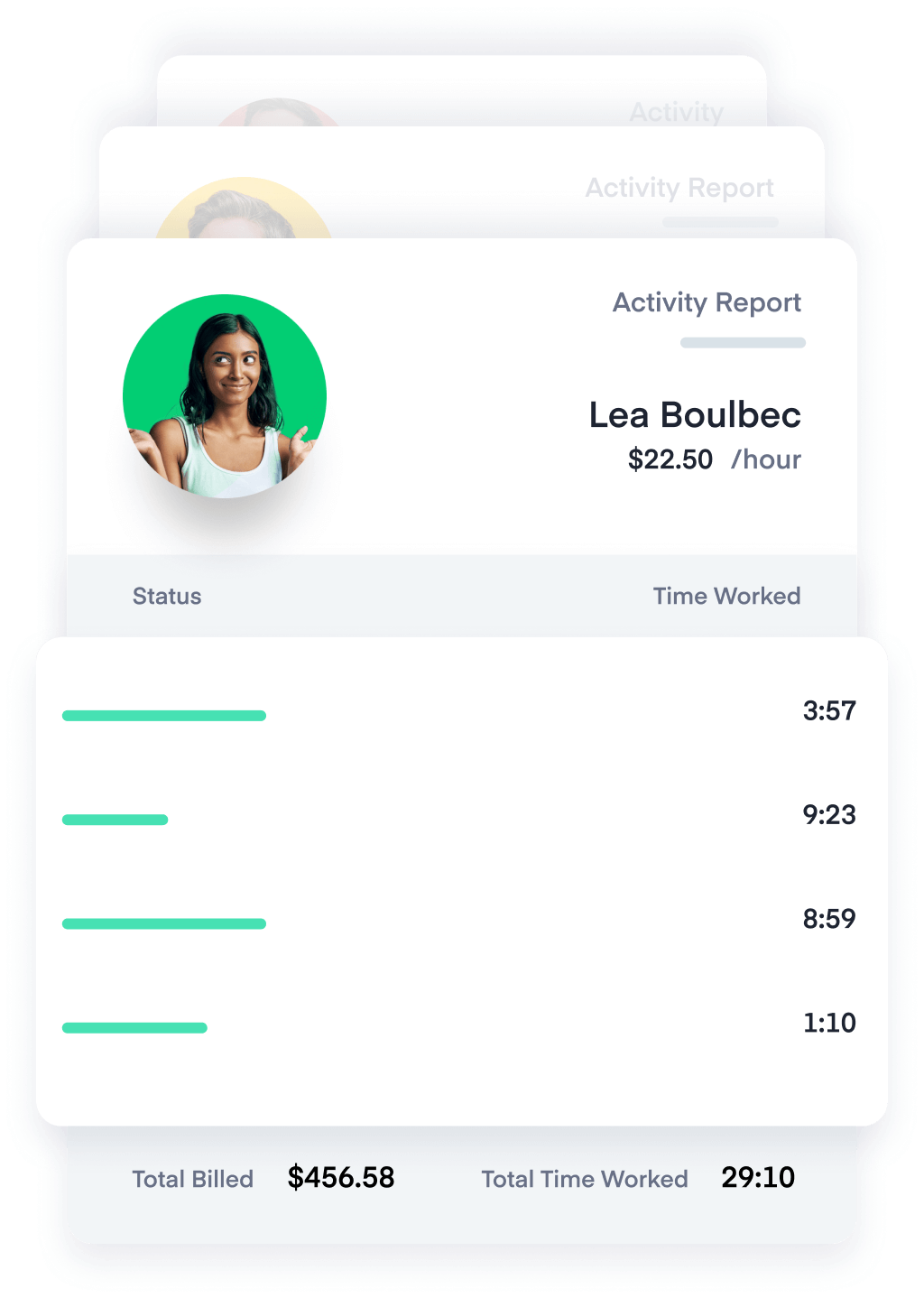 3. Status Based Billing
Integrated
Payroll
Find everything you need to pay contractors, all accessible with the click of a mouse.
Billing Cycle
Verify invoice accuracy with quick invoice review before payment is made.
Invoices & 1099
Let us make tax time a little easier. We handle the 1099 so you don't have to.
Outcome-Based Commission
Optional commission-based pay means you can motivate your appointment setters on your own terms.